The Solution to Your Home Office Chair Woes for 2023
Working from home has been the new normal for many of us lately and with it comes the need for a comfortable chair that won't leave you feeling sore after hours of sitting and working. You may think investing in a chair is a gamble, but if you choose one that is designed to fit your body type and provide maximum comfort, you can be sure it will pay off. After all, poor posture caused by an unsuitable office chair can lead to short and long-term health issues such as back pain, neck pain, poor circulation, and fatigue. So why take the chance?
The Allseating Task Chair is know for its ergonomics and comfort. It provides an unmatched level of support that fits almost any body type. The breathable mesh backing helps keep you cool even when sitting for extended periods of time and its adjustable arms allow you to customize it to your height so you can sit comfortably without straining your neck or shoulders. The You and You Too task chair adjust the level of lumbar support by bending the frame. The Allseating Task Chair also has multiple adjustment options including seat depth adjustment, seat height adjustment, and adjustable arms so you can be sure it will fit your needs perfectly.
On top of its ergonomic features this chair also boasts style with several color options available so you can find one that suits your home office perfectly. Its modern design adds flair while still providing all the necessary features to ensure maximum comfort while working from home.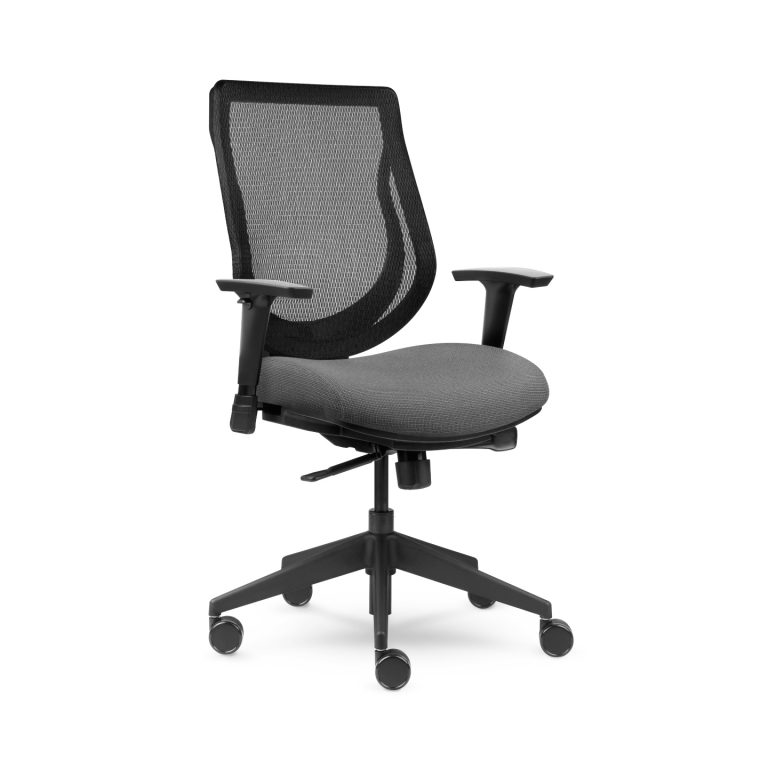 Don't let yourself suffer through yet another workday in an uncomfortable office chair when there are solutions out there like the Allseating Task Chair. Investing in a quality chair now means no more distractions due to discomfort or worrying about long-term health problems later on down the road. Make the right decision today and get yourself into a comfortable office chair that will last years!